Itheum: The Web3 Platform Transforming Data Ownership
Written by
Itheum
| The 09/19/2022 | Category: MultiversX Library > Ecosystem
What is Itheum?
Itheum is a suite of tools that enables streamlined trading of users' data in Web3. Our platform features a decentralized data exchange that empowers data ownership in the Metaverse and brings new market value to user data.
We also support the bridging of high-value data from Web2 to Web3, allowing it to be exchanged via peer-to-peer trades. Itheum aims to be fully privacy-preserving, regulation-friendly, and cross-chain suite of products and tools, making it the most comprehensive core blockchain data infrastructure available on the market with use cases in both the enterprise and consumer spaces.
Our protocol was originally created for Web2 and has been in development for 4 years. We've since pivoted our focus to serve Web3 and the Metaverse, and we now provide an end-to-end platform requiring personal data to be made available in Web3 and enabling many more wonderful and complex real-world use cases in the Web3 ecosystem.
Enterprise Data Control
Every day, billions of people unknowingly give their personal data away to companies when accessing their products and services online. People fill in personal details while signing up for apps, using websites, joining social networks, making online purchases, and using tech-based wearables provided by commercial profit-seeking organizations. These organizations collect users' personal information, lock it up in data silos, and use it to create products and services designed to keep users hooked. The objective is to keep users coming back and sharing more data, which the organization can use to create even more targeted products and services.
These commercial organizations also sell user data to brokers who make billions of dollars in profit by repeatedly gathering and selling the data in shadow markets. With users' personal data circulating within the market, companies have been running targeted ads and pushing strategic content to influence users' buying choices and even manipulate the way they think.
How Itheum is Empowering Individuals with Data Ownership
Itheum is on a mission to change the current toxic model for personal data collection and exchange by levelling the playing field with respect to user consent and value-share. The goal is for both the organizations and their customers (data owners) to benefit equally from the market trade of personal data.
We've built a data collection and analytics toolkit that can be used by companies to build apps and programs, which can seamlessly collect structured and rich personal data. The toolkit also offers visual trends and patterns for this data by using anonymous analytics protecting the data creator. Through its toolkit, Itheum ensures real-world value and adoption while generating highly structured and outcome-oriented personal datasets.
Itheum also features a decentralized data exchange (Data DEX) for free open market trade of personal data allowing users to own and trade their personal information collected by organizations through our toolkit product. We unlock users' personal data from these organizations' silos and enable new value share models to be created. This data can then be traded on the open market where organizations that find it valuable will be able to procure access to it.
How Itheum is Paving the Path for Organizational Transparency
Our blockchain-based toolkit ensures that all data collected by businesses online can be tracked and accounted for. Since our platform is built on a public blockchain, all transactions are recorded using smart contracts and can be viewed and verified by anyone. Therefore, projects that will use this toolkit can be transparent about the data they have collected and be fully accountable for how it's been used.
Data owners can use the Itheum Data DEX to exchange their data via a peer-to-peer, direct trade method. Data owners can also partner with decentralized entities backed by a DAO (Decentralized Autonomous Organization), that can trade data on their behalf. Data owners can also use Itheum's Data Coalition technology and align to a DAO-backed decentralized entity that will trade their data on their behalf while acting in their best interest. The user will then be duly compensated after the data trade is completed.
In addition, our Data DEX allows data owners to secure sensitive personal data in safe data vaults that will employ a per-user encryption scheme (which ensures that your data can only be decrypted with a key that you alone own). Moreover, it's fully cross-chain compatible, working efficiently across all EVM-based blockchains and eventually across many non-EVM based blockchains as well.
Itheum's Active Role in Data Privacy Week
The significance of our mission at Itheum has come to the forefront this week, as the world observes the Data Privacy Week from January 24 to 28. This week is an annual event that seeks to build awareness around the importance of protecting personal data, empowering and reminding individuals about the importance of their information and a time to encourage businesses to respect this privacy.
Itheum is at the forefront of this campaign as we continue to advocate the protection of users' data. Particularly, we're observing Data Privacy Day today, January 28, by actively championing privacy and encouraging organizations to safeguard the data in their possession. We're participating in the dialogue and providing the tools to enable users and companies alike to take action to keep data safe and maintain privacy in this digital society.
Conclusion
Itheum has created three core products that offer a balanced approach to adoption and decentralized self-sovereignty. One is a data collection and analytics toolkit for organizations to build apps or sites and collect structured, outcome-oriented datasets with visual trends and patterns. The second is a decentralized data exchange where data owners (users) can earn value by trading their data unlocked from Itheum-based organizations' silos and the final product is our Data Metaverse suite of tools that enable for a fun and exciting entry point fo users to try out the power of Itheum.
By enabling the collection and exchange of valuable personal datasets in Web3, Itheum promises practical convenience for organizations seeking to collect specific, outcome-oriented data and real data ownership with fair value for data owners.
To be able to publish your comment on this article
Login
Comments
Event
Creator Studio
This tool is designed to facilitate the addition of collections & NFT Artists & also the addition of tokens of projects built on MultiversX. New options coming soon.
Creator Studio
Advertising
Scam or not ?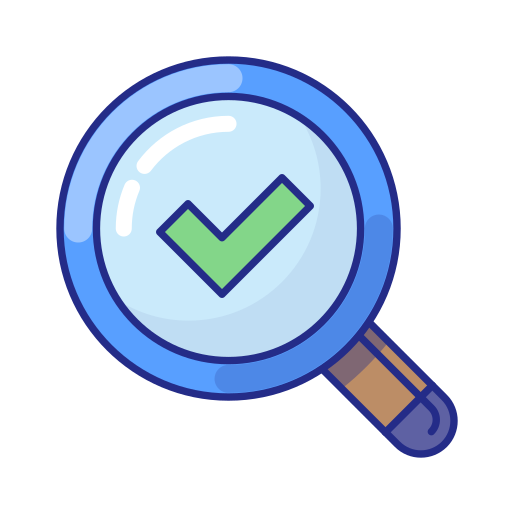 You can check if you are not dealing with a scam
Check now