On-Chain Analysis - ZoidPay Volume
Published by xFoudres | The 03/20/2023 | Category: Thread
Since a few days, some "FUD" appear on ZoidPay, notably by the fact that the community noticed very important and sudden volumes on the xExchange.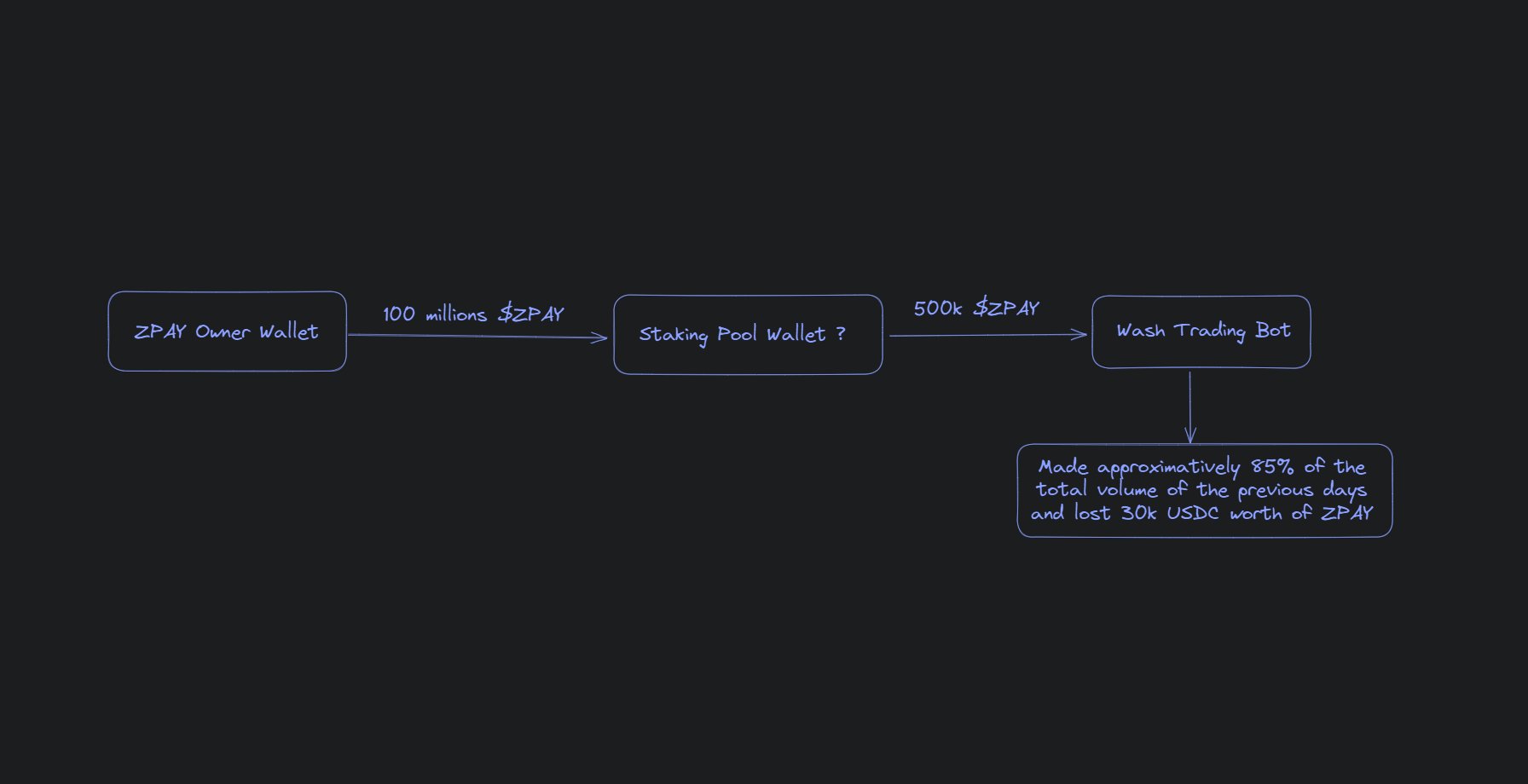 And indeed, the doubt is legitimate since the volumes have been multiplied by 10 to 20 overnight, going from 50k/100k to more than 1 million USDC.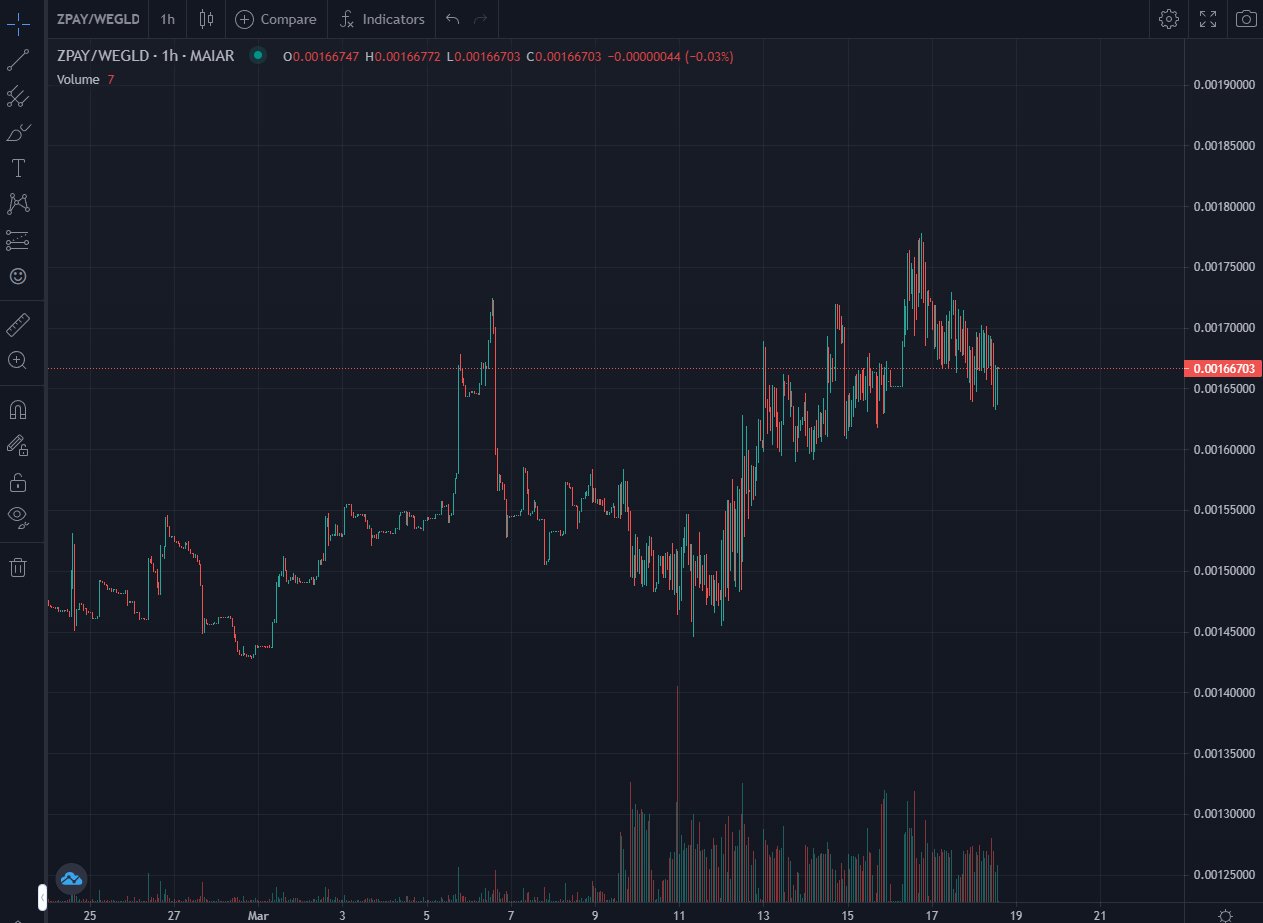 After some research on xExplorer on the smart contract of the ZPAY<>EGLD pool, we realize very quickly that an account appears on almost every page.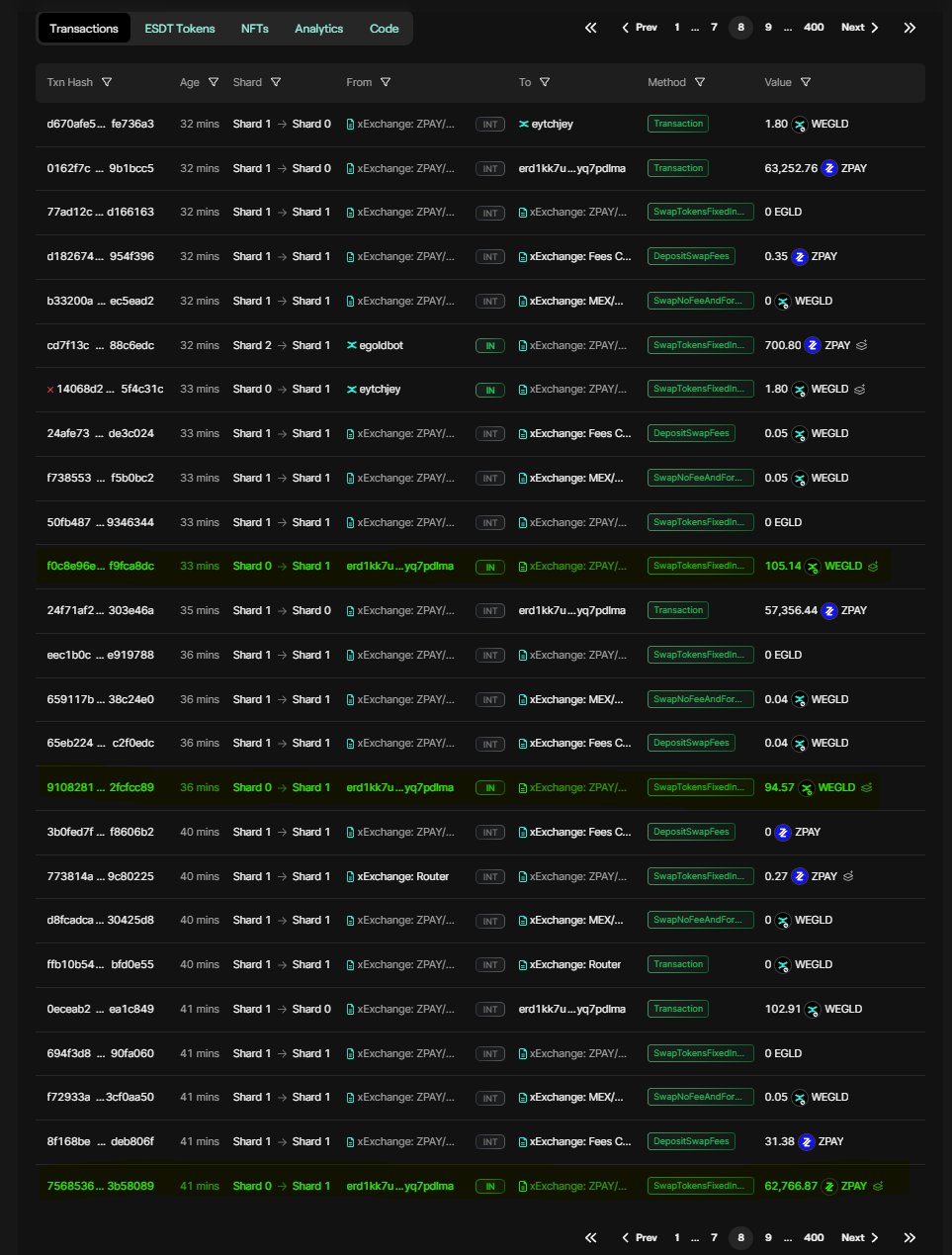 This account is active and was created only 9 days ago, exactly the day before the volumes started to increase strongly.
The latter first received 99 EGLD from binance, and traded only on the pair ZPAY on 265 pages of Explorer in 9 days.

No real doubt, given the frequency of interaction with the pool and the fact that it trade 24 hours a day, it is a bot !
so I retrieved his entire history in order to calculate the volumes and to see if we could link him to other MvX accounts.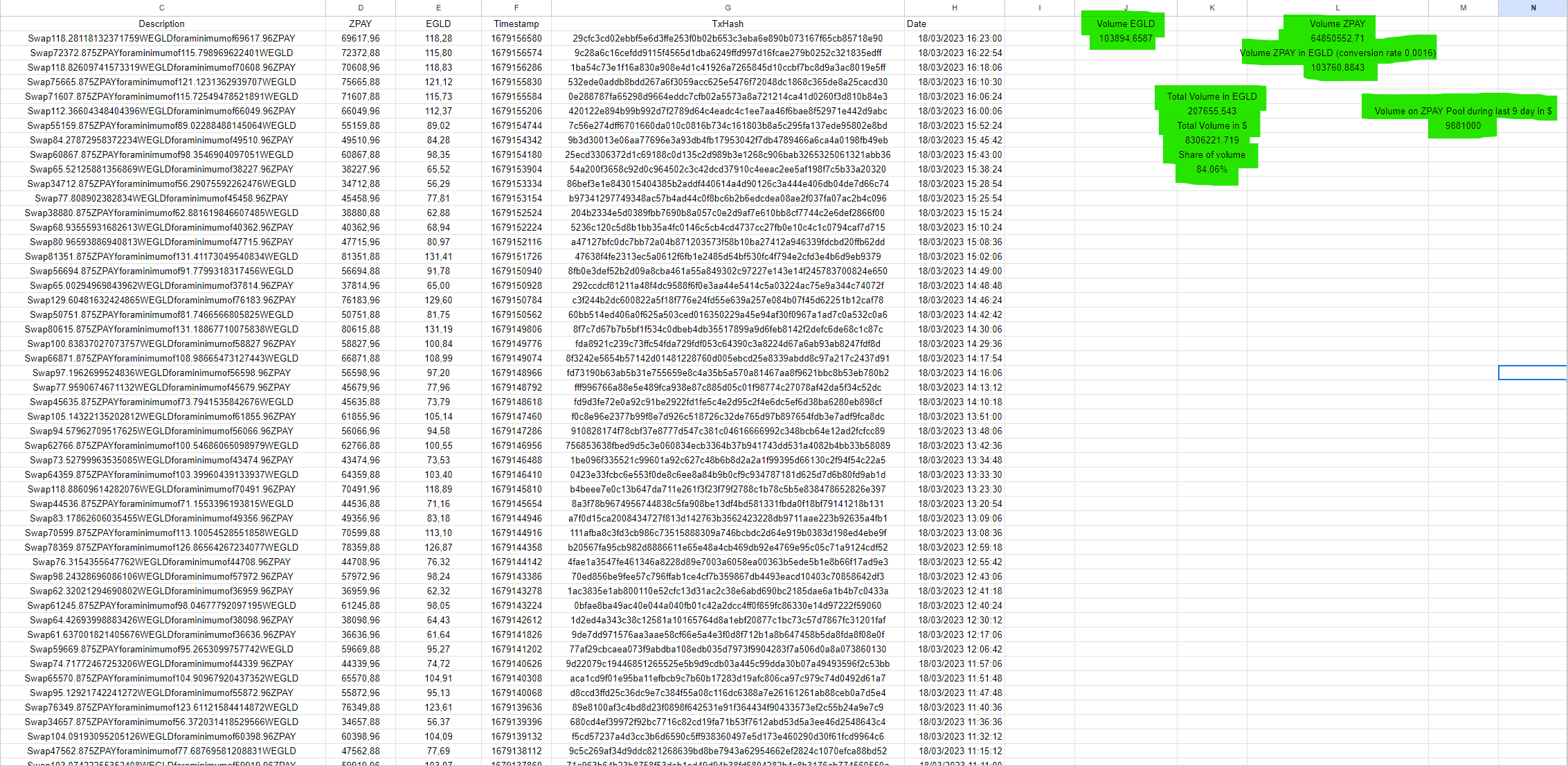 In total the bot generated about 200k EGLD of volume, which represents (for an approximate $EGLD value of $40) $8.3 million.The pool has generated in the last 9 days $9.9 million in volume. That's no less than 84% of the total volume generated by this account alone.
Also, another important fact, this bot does not generate gains, but is in losses. It received 247 EGLD from Binance and 500k ZPAY from another account, now he only has 258 EGLD and 45k ZPAY left.


But then, what's the point of letting a bot run that has already lost more than $30k in a few days? It seems that it is Wash Trading.
But then who could have sent these tokens ?
The 500k ZPAY have been sent by the wallet seems representing the ZoidPay stakings pool if I trust the tokenomics of the project. This wallet received 100 million ZPAY from the Owner Wallet.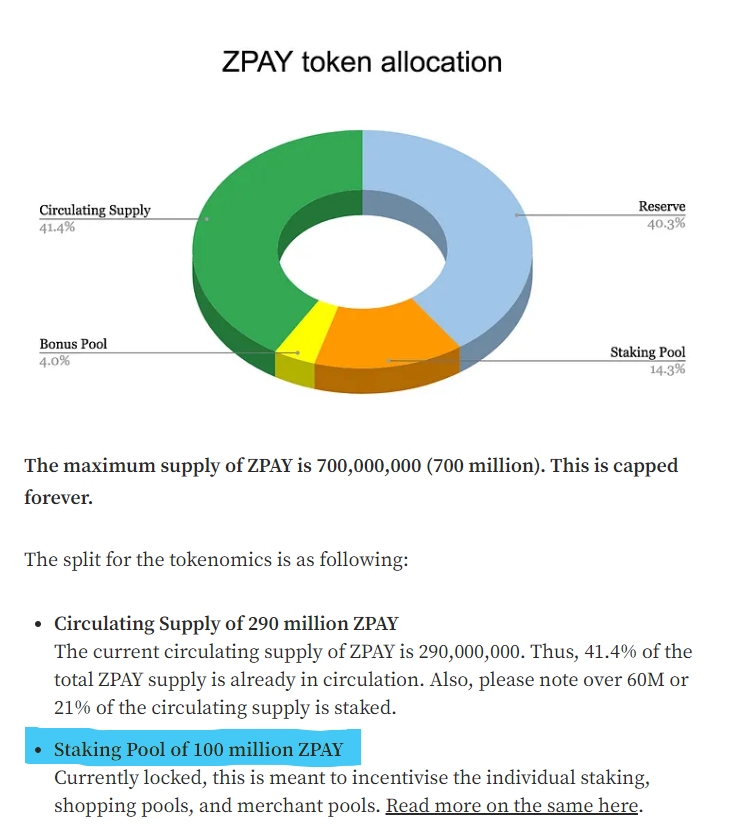 But the bot was not a staker since the account had just been created, and even less generated as many awards. So why did he receive so many tokens ? Is it an attempt by the Team to increase the volumes to be eligible for a CEX as the community supposed ?
This seems to be a plausible hypothesis and it is an accusation that with the above elements only becomes stronger, unless the Core Team ZPAY has a defense to present, which I think they should strongly do now.
Let us imagine that this is the case, is it still wrong? Well, wash trading is an illegal technique in regulated finance, but not in crypto, it's only morally reprehensible for now. but no doubt that their very strong presence on crypto markets will end up playing tricks on us.
Besides, I don't see how this could help meet the volume requirements for Tier 1 CEX. I'm sure they do their due diligence before believing the volume reports, right ?
Otherwise, I don't see the point of this volume requirement that would assure them revenues if it is so easy to cheat.
So I can understand the argument of some, "it's an evil for a good", the volume on MvX is lower than elsewhere, but is it for all that we can come to use dubious methods as elsewhere ?
MultiversX is doing everything to present the regulator with a clean slate, in order to emerge victorious from the first blows of the regulatory baton, which is why it is necessary for me to prohibit this kind of practice.
What do you think ? Should we turn a blind eye to this kind of practice just to hope to be listed on Tier 1 CEX and expect more growth from the ecosystem ?
I'm not making any conclusions, just assumptions, but I think some response from ZoidPay would be welcome to refute their implications in this, if at all, they can.
You can find the googles sheet with all the evidence below : https://docs.google.com/spreadsheets/d/1uVznief008wWImq-13C03zRtuhlmCrjC4PJ-fNtMnOg/edit?usp=sharing
PS: Also one thing I forgot to mention is the possible attractiveness of providing liquidity to benefit from 30% APR, which is huge for a token that stablishes itself rather well compared to ELGD An element that seems very well timed compared to their release of their degen pool
PS2: Thanks @the_economystic for your observation ! (tweet: https://twitter.com/the_economystic/status/1635749148627734528)
That's why it's important to have clear named wallet for the team, this can avoid any over-interpretation and mistakes !
PS3: After some more research, these tokens have not been bridged, here is the tomochain address of the bridge which can be found via the medium below. https://blog.zoidpay.com/guide-to-migrating-your-zpay-tomo-to-zpay-esdt-cbf39a653c2d?gi=fa9ffd7a7123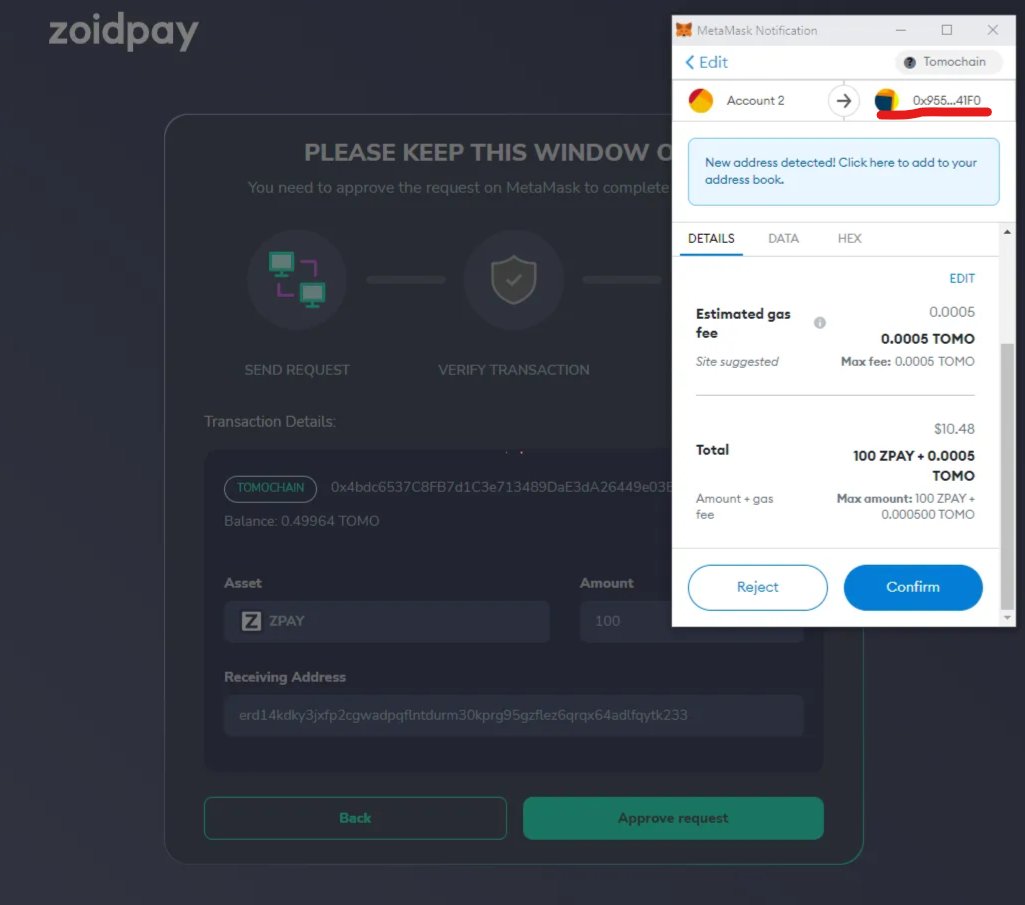 Here we see that small amounts have been bridged, which are effectively found via the account I originally took for staking pool rewards wallet, received the day after their bridge from Tomo.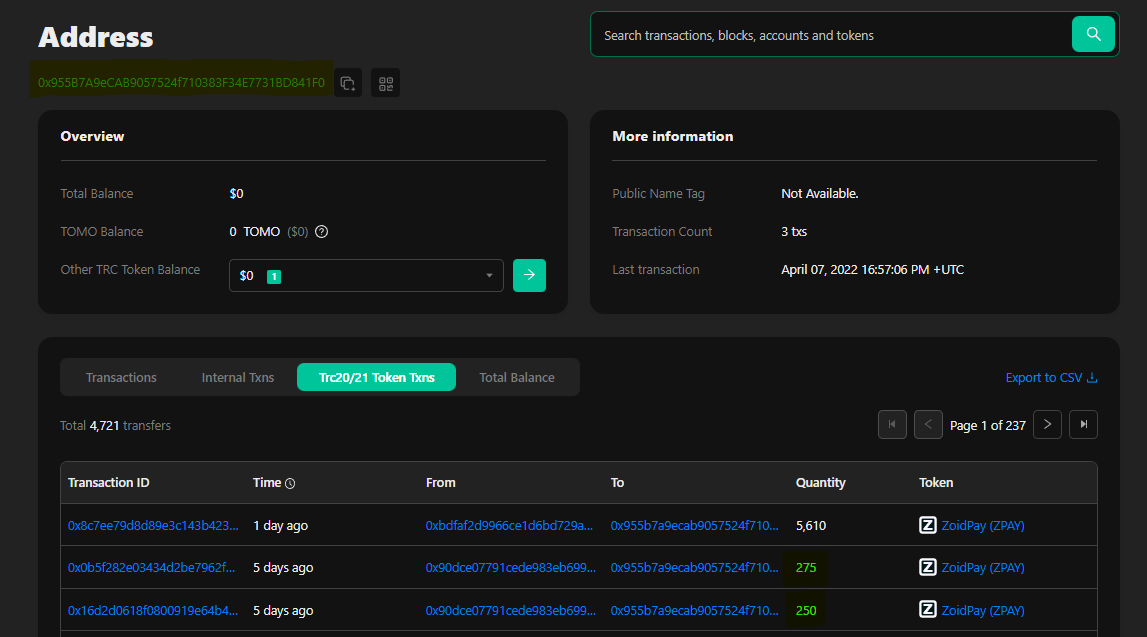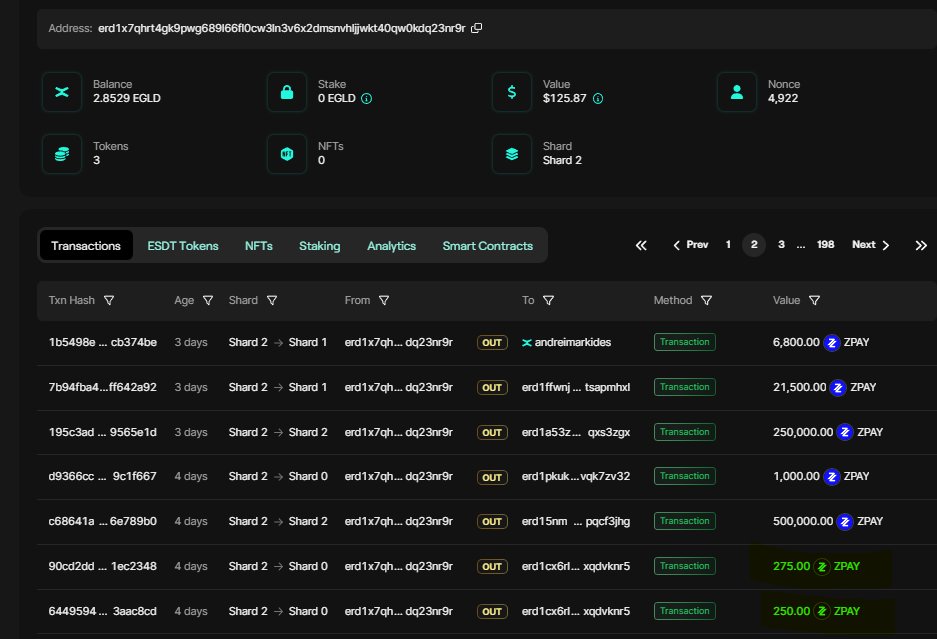 On the other hand, no sign of the 500k on the bridge, you can see that they do not appear on the first page of the bridge which goes up to one month of history, while these tokens were sent 9 days ago.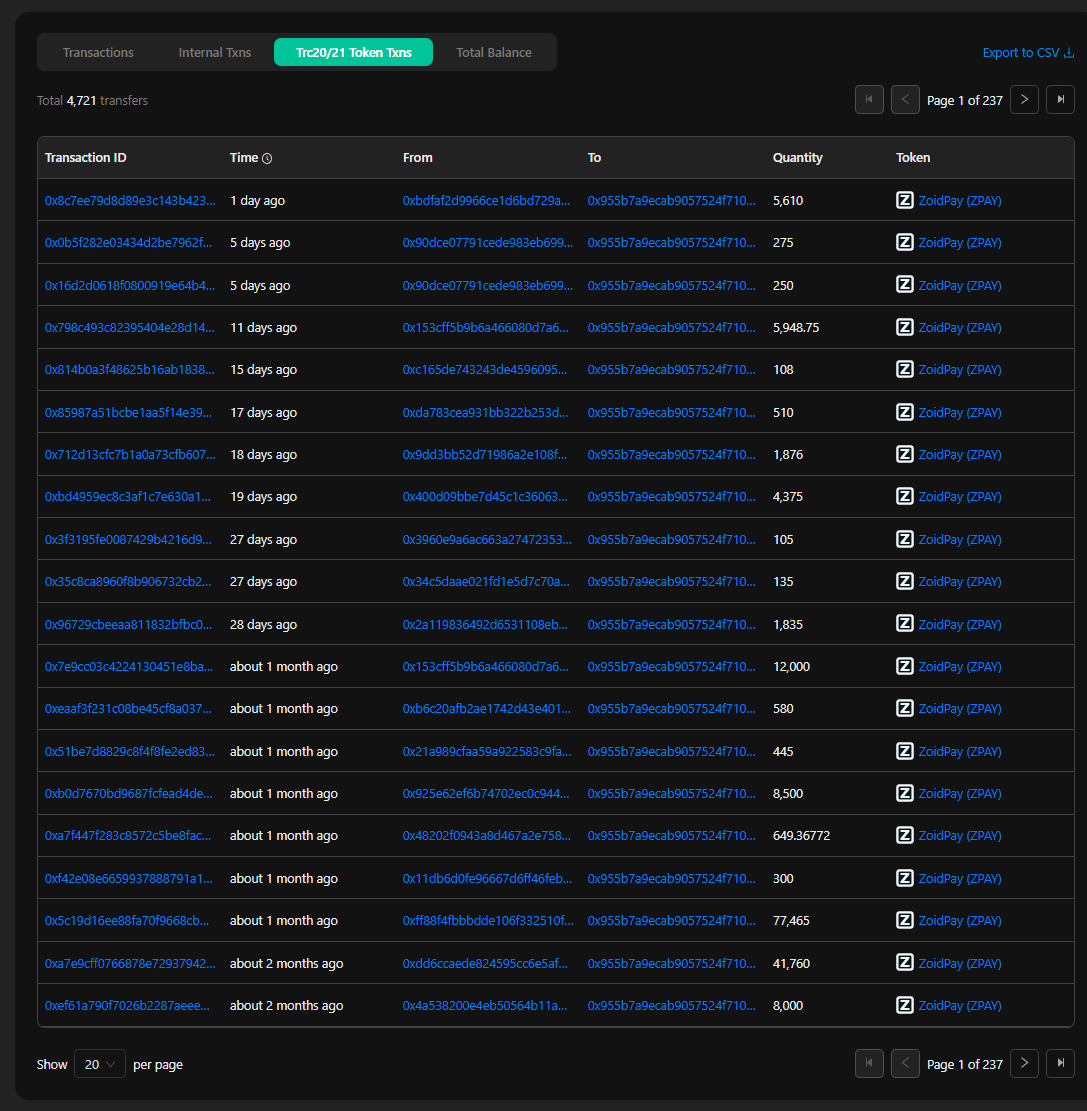 Therefore, there is still no justification for this funds sending to the bot
Advertising
---
Tweet
Share
To be able to publish your comment on this article
Login
Comments
Event
Creator Studio
This tool is designed to facilitate the addition of collections & NFT Artists & also the addition of tokens of projects built on MultiversX. New options coming soon.
Creator Studio
Advertising
Scam or not ?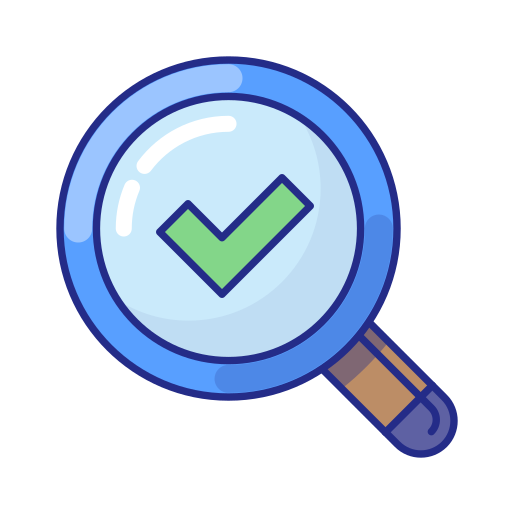 You can check if you are not dealing with a scam
Check now